We offer internships and entry level opportunities that will challenge and excite you with responsibility and visibility from the start. We will help ensure a seamless transition from the classroom to a new career. At General Atomics we train, support, recognize, and reward exceptional minds. So if you are inventive and eager to thrive in a hands-on environment we welcome you to join us and put your skills to work.
why early career professionals choose general atomics
You'll follow in the footsteps of some of the world's leading scientists and engineers who founded the company in 1955 for the purpose of harnessing the power of nuclear technologies for the benefit of mankind.

You'll become part of a goal-oriented organization that fosters employee development and individual career success.

You'll join an organization that continually expands its expertise, making it one of the world's leading resources for high-technology systems development.

All of this creates an exhilarating, challenging work environment and bright future full of opportunities and discoveries.

You'll partner with industry leaders in their fields, who have a passion for excellence and a willingness to accept the challenge of finding better ways to do things and then making it happen.
internship program
Our Internship Program offers an environment where you will be challenged to push the envelope with innovative solutions to further your classroom learning and professional experience. We invite undergraduate and graduate students to explore our career site and apply today.
Program Overview
The General Atomics and affiliated companies Internship Program provides paid summer and year-round internship opportunities for eligible students.
Professional Development Opportunities
Real-world experience while working on transformational technologies.
Exposure to some of our greatest minds through technical lectures and guided tours.
Present ideas and internship accomplishments to team leaders and executives.
Networking Opportunities
Experience the surrounding community through various social events.
Interact with our executive team at planned networking events.
Work alongside and be mentored by the company's finest professionals.
Other Benefits
Competitive compensation
Housing assistance for non-local students
Desert tour
Planned events
Access to onsite fitness center
Free membership to Employee Recreation Association (ERA)
Inside track to a full-time job offer
Eligibility Requirements
3.0 cumulative GPA preferred
Academic major and coursework concentration
Enrolled in an accredited U.S. college or university
Classification as an undergraduate or graduate student (master's or doctoral level) by the start of the program
Many internship positions require US Citizenship
Annual U.S. Internship Cycle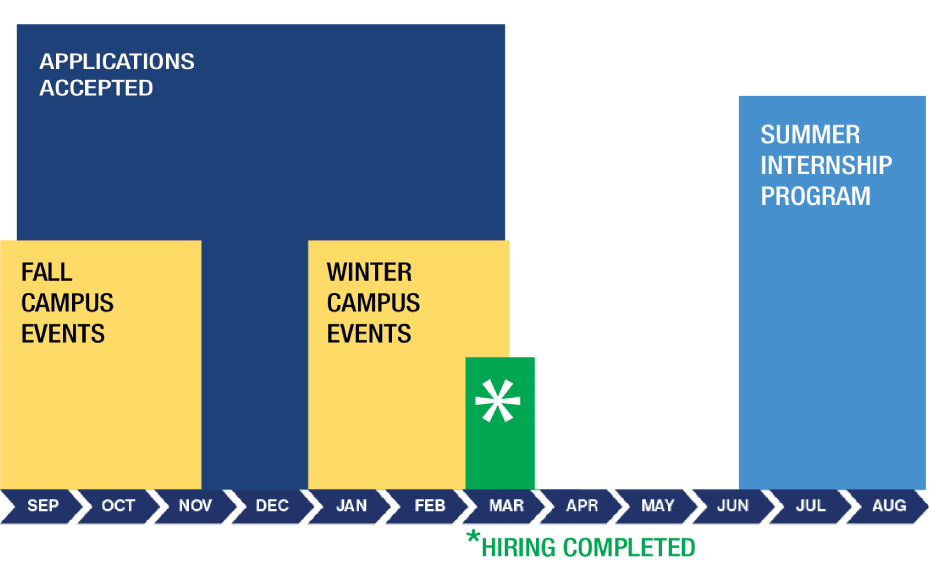 Key
Applications Accepted

Apply from September through the end of March for a summer internship

Campus Events

GA recruiters are on campus from September through November and January through March

Hiring Completed

Hiring decisions made by end of March

Summer Internship Program

Interns will be on location, working with GA for 10 weeks from June through August.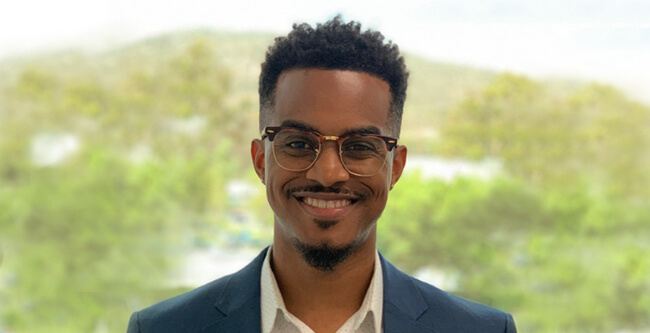 "General Atomics not only seeks out the best employees but also great people with different backgrounds and life experiences. The diversity General Atomics has encourages progression and innovation."
- LaMar, Technical Writer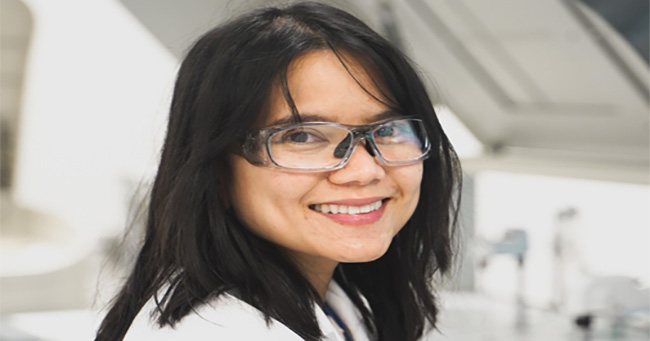 "At Diazyme you get an opportunity to work and collaborate with a team that develops and provides diagnostic products that improve healthcare quality."
– Nancy, Quality Lead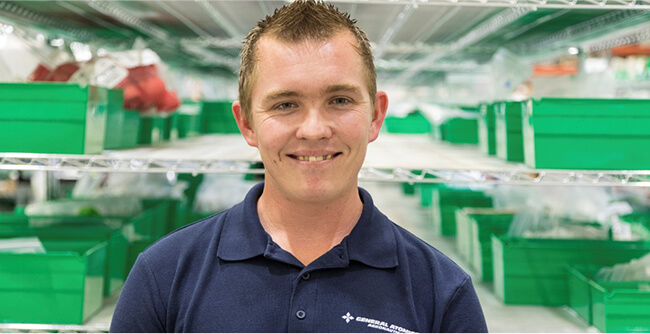 "I chose General Atomics because they are a company that stands for its employees."
- Seth, Stock Control Clerk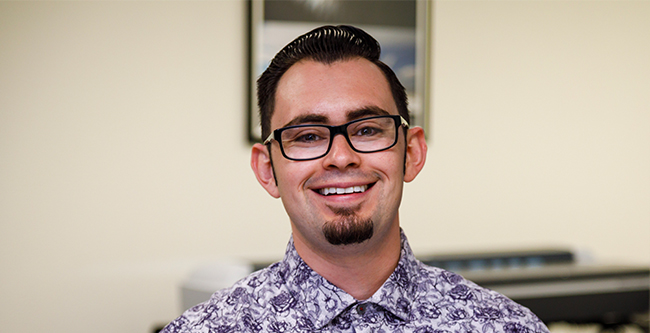 "GA allows me to use my creativity and Engineering degree to advance our standing in the unmanned aerial vehicle industry."
– Eddie, Liason Engineer
Early Career/
Internship faqs
Yes, all internships are paid according to your experience or year in school. We also offer a pay increase for returning interns.
General Atomics visits colleges and universities across United States. To find out if we will be on your campus, speak with your university career center and visit our events page. Even if we do not recruit at your school, we welcome you to apply for our internship opportunities.
Browse through our available internship opportunities and apply for any positions that support your career goals or best fit your skill set. Search Now
Absolutely! If you feel you are qualified based on the job description, you may apply to multiple job listings.
We accept applications throughout the year. The majority of positions are posted in September and close in January.
Typically, the hiring process consists of a phone screen and interview with a manager with the possibility of more. The process usually takes, on average, 30 days to complete. Be prepared to talk about your background, work experience, future goals and knowledge of General Atomics — all in specific terms, rather than general answers.
General Atomics may provide travel allowance and/or housing/transportation for eligible summer intern positions.
The summer program runs for 10 weeks from June to August. Other internships may be available throughout the year with a longer commitment.
The work schedule will vary with the affiliates, but most interns can expect to work 8-9 hours a day. Interns may accrue paid time off and be eligible for applicable holidays.