Technician -Soldering
San Diego, California
Date posted 02/11/2020
Job ID 26860BR
Company General Atomics
Experience Level Entry-Level (0-2 years)
Job Title Technician -Soldering
City San Diego
State California
Full-Time/Part-Time Full-Time Hourly
Job Summary
General Atomics (GA), and its affiliated companies, is one of the world's leading resources for high-technology systems development ranging from the nuclear fuel cycle to remotely piloted aircraft, airborne sensors, and advanced electric, electronic,
wireless and laser technologies.
General Atomics Electromagnetic Systems (GA-EMS) designs and manufactures first-of-a-kind electromagnetic and electric power generation systems. GA-EMS' expanding portfolio of specialized products and integrated system solutions support critical fleet, space systems and satellites, missile defense, power and energy, and process and monitoring applications for defense, industrial, and commercial customers worldwide.
We currently have an exciting opportunity for a Technician to join our team located in Rancho Bernardo, CA. This position will involve building complex military products and soldering to class 3 requirements.
DUTIES AND RESPONSIBILITIES:
Assemble and build equipment used for military, aerospace, and commercial products.
Build various cables that meet IPC620 Class 3 requirements.
Follow methods and sequences of operations in performing assembly tasks such as wiring, component installation, hand soldering, and cable harnessing on assembly units.
Assists in set up and conducts semi-routine tests such as continuity testing.
Label assemblies in accordance with drawing specifications.
Soldering-tinning wire, splices (lap/hook), and connections.
Sets up and checks out semi-routine tests according to pre-arranged procedures; records data.
Performs complex but repetitive tasks in preparation for electronic and/or mechanical assembly.
Willing to grow and maintain positive attitude.
Responsible for observing all laws, regulations and other applicable obligations wherever and whenever business is conducted on behalf of the Company.
Expected to work in a safe manner in accordance with established operating procedures and practices.
Performs housekeeping and cleanup duties as required.
Performs other duties as assigned or required.
We recognize and appreciate the value and contributions of individuals with diverse backgrounds and experiences and welcome all qualified individuals to apply.
Job Qualifications
Typically requires associate's degree or equivalent with two or more years of experience. May substitute equivalent experience in lieu of education.
Prior military experience as an ET (Electronics Technician), AT (Aviation Electronics Technician) or AE (Aviation Electronics Mate) with Electronics Technician Maintenance School (ETMS) is highly desired.
Certification in IPC610, IPC620, and J-standard is a plus.
Experience in material potting is a plus.
Experience soldering cables and wires is desired.
Must be able to work with common hand tools and operate equipment. Must have the capability to perform complex assignments with little or no direction.
Must be familiar with and able to use basic hand tools, cutters, wire strippers, hand crimpers, scissors, soldering iron and heat gun
Must be able to obtain measurements from tools such as measuring tapes, scales, etc.
Must be able to to crimp terminals/contacts onto wires using manual and automated tooling.
Ability to comprehend complex assembly drawings and or written instructions.
Knowledge of computer operations and applications relevant to the position is required.
The ability to work independently or in a team environment is essential, as is the ability to work extended hours as required.
US citizenship is required.
Travel Percentage Required 0% - 25%
US Citizenship Required? Yes
Clearance Required? No
Apply Now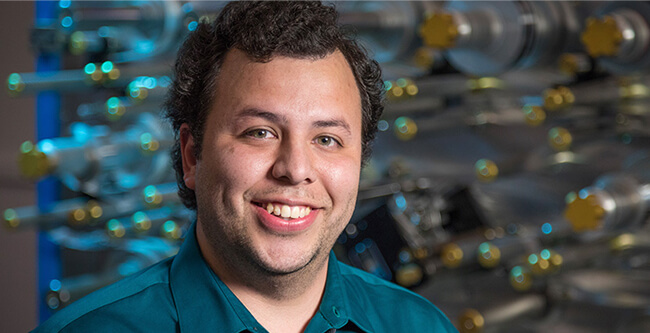 "Working in Research and Development means every day is something new and exciting. It's always a challenge to test new materials to see if they behave as you expect. It's never boring."
– Steven, Research & Development Engineer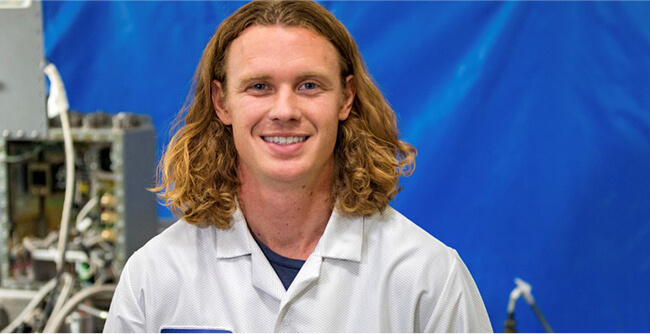 "I like knowing that the projects I work on contribute to the defense of our country."
– Micah, Mechanical Engineer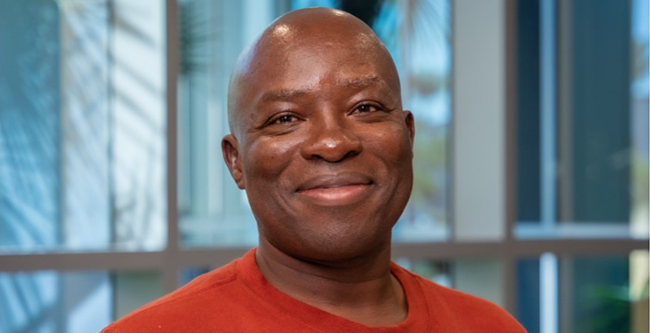 "I work in the Components Engineering and Obsolescence Management Dept. Our efforts are saving General Atomics several millions of dollars by proactively leading and informing the company of all these decisions which significantly impact production, sustainment and new designs."
– John, Staff Engineer
You have not recently viewed any jobs.

You have not recently viewed any jobs.

You have not recently viewed any jobs.
>