Sr. Manager, Industrial Cooperation and Offsets (IC&O)
San Diego, California
Date posted 04/06/2020
Job ID 28521BR
Company General Atomics Uranium Resources
Experience Level Management
Job Title Sr. Manager, Industrial Cooperation and Offsets (IC&O)
City San Diego
State California
Full-Time/Part-Time Full-Time Salary
Job Summary
General Atomics (GA), and its affiliated companies, is one of the world's leading resources for high-technology systems development ranging from the nuclear fuel cycle to remotely piloted aircraft, airborne sensors, and advanced electric, electronic, wireless and laser technologies.
The Senior Manager, IC&O will serve as the primary executive developing, implementing and managing the Company's offset strategies in the United Arab Emirates (UAE). This position will initially be located in San Diego, CA with General Atomics Uranium Resources and report to the Director of Business Development.
As a condition of continued employment, the Senior Manager, IC&O agrees to physically relocate and perform this role in the UAE within two months of General Atomics securing the appropriate business infrastructure in the UAE and the issuance of an approved work visa by the UAE. At that time, it is anticipated that this position will transfer from General Atomics Uranium Resources to General Atomics Global Corporation (GAGC) and report to the President of GA Global Corporation.
Background:
Affiliated companies within the GA Enterprise have >$100M in existing offset obligations with UAE from sales of defense-related equipment and services. Additional, similar obligations may be expected from prospective sales, due to be executed over the next five years. The UAE Tawazun Economic Council (TEC) and GA are in discussion regarding various UAE-focused, offset credit-producing initiatives, from several distinct GA-enterprise business units.
This position requires significant business development experience in the Persian Gulf region, including finance, operations, contracting, labor law, offset negotiation and discharge execution. The position will have frequent travel to San Diego, CA.
A key member of the GA Global management team, this Abu Dhabi-based executive will be responsible for:
Managing the overall offset relationship between GA and the TEC.
Evaluating and shaping UAE offset related business plans, in particular the GA Global business plans.
Assist in developing, including the negotiation of offset credit factors and multiples, the negotiation strategy and leading the negotiations toward receiving a TEC approved Business Plan Agreement Letter for GA Global.
Identifying and shaping offset-related opportunities with UAE customers and suppliers, and working closely with GA Industrial Participation & Offset teams in the US during the planning and strategy phase.
​
DUTIES AND RESPONSIBILITIES:
Serve as GA Global's offset relationship manager with the TEC through maintenance of a positive working relationship established on trust and availability.
Will be responsible for managing the overall framework of the Tawazan Economic Program Agreement (TEPA) with the TEC.
Develop, negotiate, and secure approval of the GA Global Business Plan Approval Letter.
Manage allotted resources to ensure GA Global's offset goals are achieved on time and within budget.
Manage the implementation of GA Global's Term Sheet mandated schedule to ensure timely milestone completion.
Provide timely and routine status reporting to the President of GA Global thru the generation of internal progress reports.
Liaise with GA international business stakeholders up to the executive level and represent GA Global when called upon.
Maintain strict confidentiality of sensitive information.
Ensure all laws, regulations, and other applicable obligations are observed wherever and whenever business is conducted on behalf of the Company.
ADDITIONAL FUNCTIONS:
Work closely with regional director on business development in the Persian Gulf region
Work closely with and within the Emirati aerospace & defense supplier ecosystem; represent GA Global on the Emirates Defense Contractors Council.
Other duties as assigned.
We recognize and appreciate the value and contributions of individuals with diverse backgrounds and experiences and welcome all qualified individuals to apply.
Job Qualifications
Typically requires a Bachelors (e.g., Business, Finance, Law, International Relations) or Masters in business administration or a related field and thirteen or more years of progressively complex experience in business development with at least seven years managing business development activities. May substitute equivalent experience in lieu of education.
Proven track record of successfully formulating and negotiating large, complex commercial business arrangements.
Resident of, or willingness to relocate to, Abu Dhabi.
Established relationship with the TEC, or ability to develop a relationship with Tawazun.
Extensive knowledge of the TEC offset process, TEC's 2019 Policy Guidelines, Tawazun Economic Program Agreements, Supplemental Agreements, Business Plans, and Business Plan Approval Letters / Term Sheets.
Entrepreneurial talent – ability to identify, develop, and capture new business opportunities.
Eight (8) years of progressively more complex experience in relevant areas is desired. Some experience in International Business, preferably in IC&O area, is highly desired. Non-degree certifications in relevant areas (e.g., Project Management, Supply Chain Management, Negotiations) are desired.
Must be familiar with ITAR, Export/Import Regulations and Foreign Corrupt Practices Act.
Must be an agile critical thinker, able to identify issues, analyze and interpret information and develop solutions. Must have excellent interpersonal skills and an ability to develop solid relationships. Must be a high-energy self-starter, able to work independently and think on his or her feet in real time. Must have excellent written and oral communication skills.
Must be comfortable working and networking with people from different cultures.
Fluency in languages other than English (ex. Arabic) is desired.
#FJ
Travel Percentage Required 25% - 50%
US Citizenship Required? Yes
Clearance Required? Desired
Clearance Level Secret
Apply Now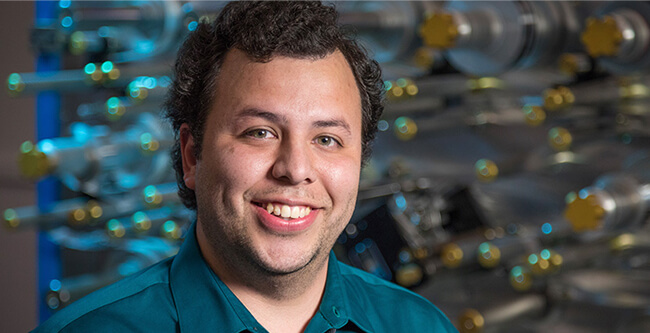 "Working in Research and Development means every day is something new and exciting. It's always a challenge to test new materials to see if they behave as you expect. It's never boring."
– Steven, Research & Development Engineer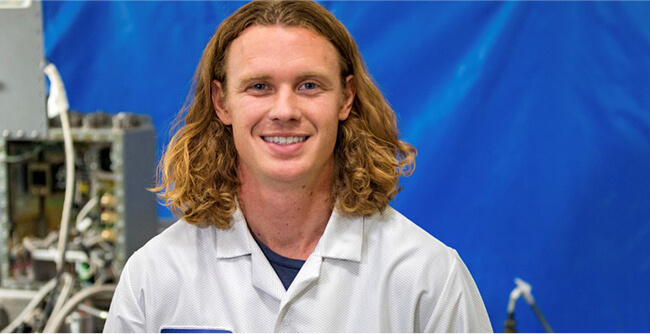 "I like knowing that the projects I work on contribute to the defense of our country."
– Micah, Mechanical Engineer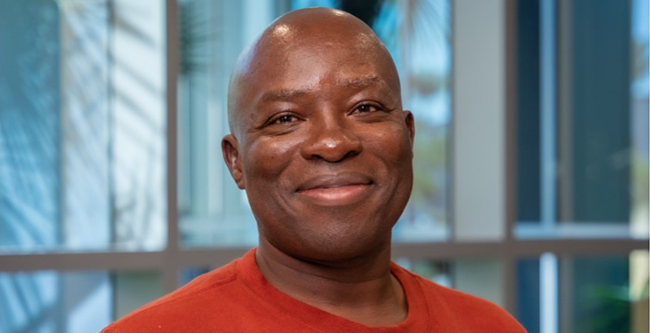 "I work in the Components Engineering and Obsolescence Management Dept. Our efforts are saving General Atomics several millions of dollars by proactively leading and informing the company of all these decisions which significantly impact production, sustainment and new designs."
– John, Staff Engineer
You have not recently viewed any jobs.

You have not recently viewed any jobs.

You have not recently viewed any jobs.
>