Scientist - DIII-D Fusion
San Diego, California
Date posted 10/11/2021
Job ID 33579BR
Company General Atomics
Experience Level Mid-Level (3-7 years)
Job Title Scientist - DIII-D Fusion
City San Diego
State California
Full-Time/Part-Time Full-Time Salary
Job Summary
The DIII-D National Fusion Facility is the U.S.'s principal magnetically confined fusion research facility. Its research focus is the exciting science and control of the burning plasma state, and the development of the physics basis needed to make fusion energy a reality.
The DIII-D program is expanding its scientific output and has openings for scientists to do pioneering research in multiple areas. DIII-D scientists are world leading and expected to possess advanced skills in plasma physics, control, diagnostics, and/or modeling. As DIII-D has over 500 scientific participants from over 90 different institutions, DIII-D scientists are also expected to show a high degree of initiative in a team environment. GA is always interested in talented individuals in a range of areas, and opportunities for new scientists are described below. A range of experience levels will be considered.
We recognize and appreciate the value and contributions of individuals with diverse backgrounds and experiences and welcome all qualified individuals to apply.
KEY ROLES, DUTIES & RESPONSIBILITIES:
3D field physics–Control edge localized modes with 3D fields and make related measurements of the field perturbations, validate models of plasma response.

Radiative divertors–Develop scenarios that optimize core performance and wall loading by introducing impurities in the edge, characterize impurity transport in the scrape off layer and pedestal.

Innovative divertor designs–Design and test new divertor concepts to solve fusion power plant challenges while maintaining core performance.

Scrape off layer spectroscopy–Use spectroscopy to diagnose plasma properties in the scrape off layer, investigate impurity sourcing and transport, aid model validation and the integration of core and edge scenarios.

Plasma wall interaction–Develop and exploit new apparatus for exposing large material samples to the DIII-D plasma, evaluate materials for fusion applications.

Integrated modeling–Use state of the art simulations to test physics concepts in various plasma scenarios and help design new approaches to fusion and DIII-D upgrades, develop simulations tools for the benefit of the DIII-D team.

Advanced modeling and validation–Apply state of the art models of plasma transport and stability to plasma control and experiment planning, manage model validation efforts.

Radio frequency physics–Model RF wave propagation, determine coupling of RF energy into core plasma, design RF systems for prospective fusion reactors.

Electron cyclotron physics–Validate electron cyclotron heating and current drive with novel polarization schemes, aide in development of current drive for steady state scenarios, assist commissioning of new gyrotron systems and improve electron cyclotron control for experiments.

Disruption mitigation–Experimentally evaluate techniques for mitigating the effects of disruptions in all their phases, model the effects of disruptions on the tokamak, model runaway electron formation and control.

Pedestal physics–Improve understanding of H-mode pedestal physics in both ELMing and ELM-stable regimes through experiments and simulations, address access and performance issues relevant to ITER and future devices.
All positions will also involve:
Scientific leadership opportunities.

Work in the multidisciplinary team environment of the DIII-D tokamak.

Opportunities to work on various other national or international facilities.

Participation in experimental operation and support of DIII-D.

Publishing in recognized scientific journals and presenting work at national and international levels.

Perform other duties as assigned or required.
Job Qualifications:
Ph.D + 2 years, Masters + 5 years, or Bachelor's + 7 years experience in plasma physics or similar related research
.
Must possess the ability to independently (1) understand new concepts quickly; (2) apply them accurately throughout an evolving environment; (3) organize, schedule, and coordinate work phases; and, (4) determine the appropriate approach at the task level or, with assistance, at the project level to provide solutions to a range of complex problems.

Must have strong communication, computer, documentation, presentation, interpersonal skills, and an ability to work independently and as part of a team; able to perform complex tasks in one scientific area; and, lead a team of less experienced professional employees on semi-routine tasks.

Facility in moving from one task area to another, and ability to work extended hours and travel as required.

Ability to communicate effectively with the scientific and engineering communities of DIII-D and collaborators, including written and oral technical presentations.

Willingness to adjust working hours in accordance with the schedules and needs of the Fusion Division.
Travel Percentage Required 0 - 25
Relocation Assistance Provided Provided
US Citizenship Required? No
Clearance Required? No
Apply Now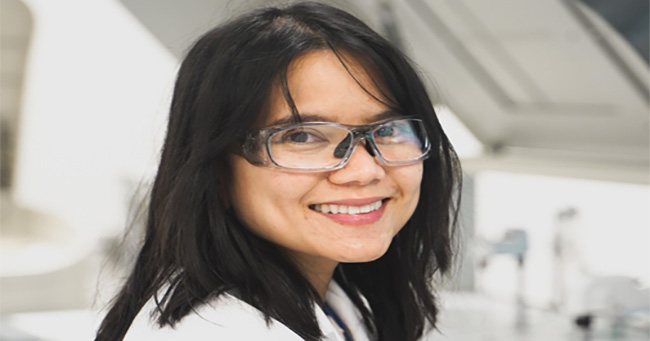 "At Diazyme you get an opportunity to work and collaborate with a team that develops and provides diagnostic products that improve healthcare quality."
– Nancy, Quality Lead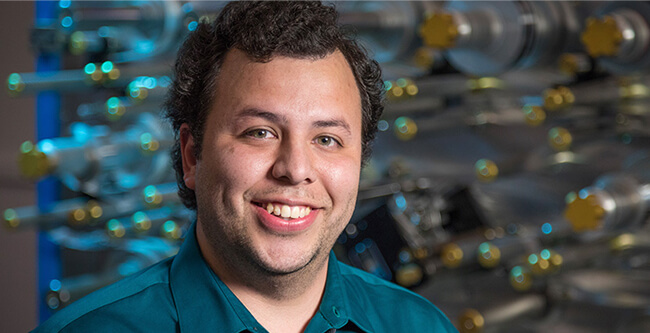 "Working in Research and Development means every day is something new and exciting. It's always a challenge to test new materials to see if they behave as you expect. It's never boring."
– Steven, Research & Development Engineer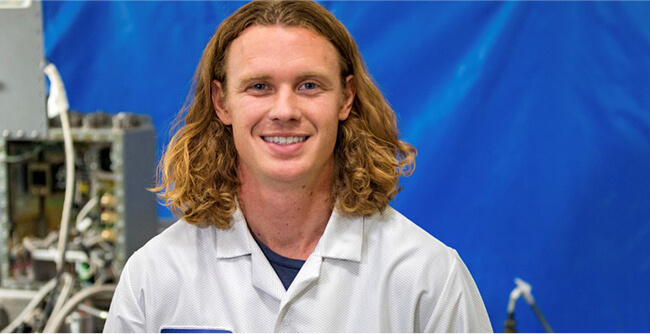 "I like knowing that the projects I work on contribute to the defense of our country."
– Micah, Mechanical Engineer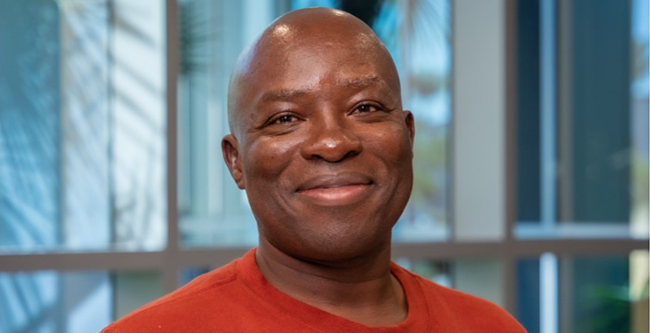 "I work in the Components Engineering and Obsolescence Management Dept. Our efforts are saving General Atomics several millions of dollars by proactively leading and informing the company of all these decisions which significantly impact production, sustainment and new designs."
– John, Staff Engineer
You have not recently viewed any jobs.

You have not recently viewed any jobs.

You have not recently viewed any jobs.
>