Scientist, RF Diagnostics
San Diego, California
Date posted 09/28/2022
Job ID 38877BR
Company General Atomics
Experience Level Mid-Level (3-7 years)
Job Title Scientist, RF Diagnostics
City San Diego
State California
Workstyle Onsite
Full-Time/Part-Time Full-Time Salary
Salary Range $98,100 - $171,398
Job Summary
General Atomics (GA), and its affiliated companies, is one of the world's leading resources for high-technology systems development ranging from the nuclear fuel cycle to remotely piloted aircraft, airborne sensors, and advanced electric, electronic, wireless and laser technologies.
We currently have an exciting opportunity for an experienced Plasma Diagnostics Scientist to work within our Energy division in support of the diagnostic development program in San Diego, CA. This position under general direction with limited reviews will apply innovative approaches to design novel RF plasma measurement systems for fusion and other plasma research facilities. A desirable candidate will have experience with RF, microwave, and THz technologies.
DUTIES AND RESPONSIBILITIES
Propose and develop novel approaches to sensing fusion radiation or novel development based on the state-of-the art in RF, microwave and THz technologies.
Perform system engineering activities on RF, microwave and THz wave generation, transmission and sensing components, including design, integration, testing and troubleshooting of these systems.
Design and implement testing and calibration procedures of the diagnostics.
Develop and document data processing and analysis algorithms.
Work with scientists, engineers, and technicians to develop, fabricate, integrate and implement the diagnostics at research facilities.
Document all designs, analyses, test results and conclusions, and communicate results to staff and community via technical presentations and publications.
Analyze, verify and improve the principles of innovative diagnostics concepts. This may involve the computational modeling of physical phenomena and interactions with fusion and plasma expert groups
Perform other duties as assigned.
We recognize and appreciate the value and contributions of individuals with diverse backgrounds and experiences and welcome all qualified individuals to apply.
Job Qualifications:
Typically requires a Bachelors degree, Masters degree or PhD in a scientific or related technical field and progressively complex scientific experience as follows; four or more years experience with a Bachelors degree and two or more years experience with a Masters degree. Equivalent scientific experience may be substituted in lieu of education.
Ph.D. in science or engineering with relevant work experience involving fusion or plasma diagnostics utilizing RF, millimeter-wave, sub-millimeter-wave, THz radiation.
Relevant work experience with analytic understanding, modeling, and measurements of RF plasma/surface interactions
Ability to conduct innovative experimental research and design, test, and implement diagnostics.
Experience in developing and applying diagnostics in harsh nuclear environments.
Strong research record in diagnostic techniques in refereed publications and professional meeting presentations.
Experience with programming languages (Matlab, Python), nuclear modeling software (MCNP or GEANT4), optical and mechanical design software (OpticStudio, SolidWorks), modeling software (Comsol) or other similar software packages.
Must have strong communication, documentation, presentation, and interpersonal skills, and the ability to work independently and as part of a team.
Able to perform complex tasks in one or more scientific areas; capable of representing the organization as a prime technical contact and, lead a team of moderately experienced professional employees on single component projects.
Proficient in Windows and Mac operating systems; Microsoft Word, Excel, and PowerPoint.
Able to work extended hours and travel as required
Desirable qualifications
Experience leading R&D projects in advanced technological areas. Ability to lead a team of less experienced professional employees through specific tasks.
Experience applying and securing federal funding in support of research and technology development.
Salary:
$98,100 - $171,398
Travel Percentage Required 0 - 25
Relocation Assistance Provided Provided
US Citizenship Required? No
Clearance Required? No
Apply Now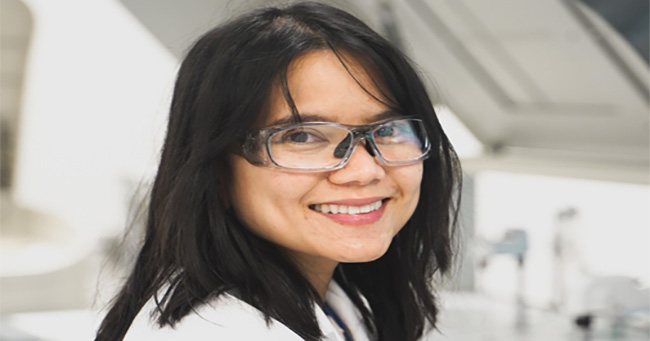 "At Diazyme you get an opportunity to work and collaborate with a team that develops and provides diagnostic products that improve healthcare quality."
– Nancy, Quality Lead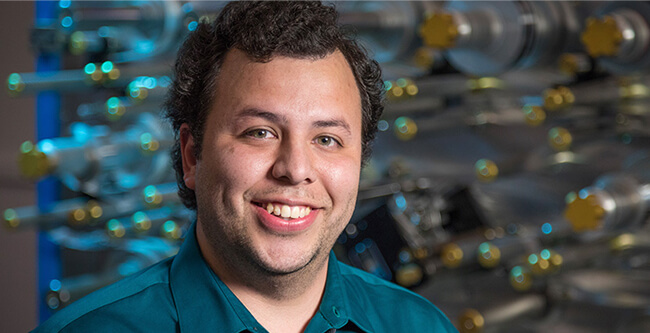 "Working in Research and Development means every day is something new and exciting. It's always a challenge to test new materials to see if they behave as you expect. It's never boring."
– Steven, Research & Development Engineer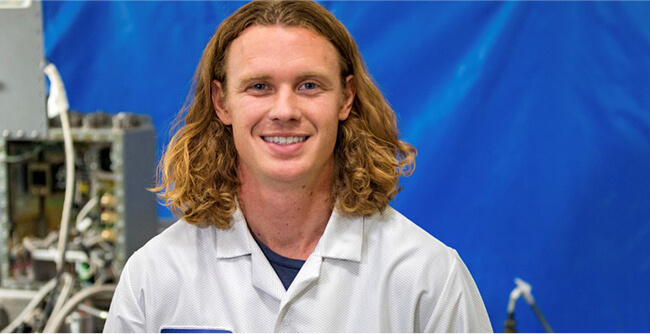 "I like knowing that the projects I work on contribute to the defense of our country."
– Micah, Mechanical Engineer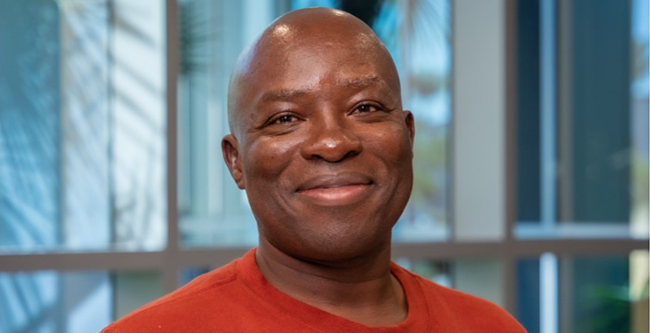 "I work in the Components Engineering and Obsolescence Management Dept. Our efforts are saving General Atomics several millions of dollars by proactively leading and informing the company of all these decisions which significantly impact production, sustainment and new designs."
– John, Staff Engineer
You have not recently viewed any jobs.

You have not recently viewed any jobs.

You have not recently viewed any jobs.
>