Project Control Analyst
San Diego, California
Date posted 04/09/2020
Job ID 28455BR
Company General Atomics Aeronautical Systems
Experience Level Mid-Level (3-7 years)
Job Title Project Control Analyst
City San Diego
State California
Full-Time/Part-Time Full-Time Salary
Job Summary
General Atomics Aeronautical Systems, Inc. (GA-ASI), an affiliate of General Atomics, is a world leader in proven, reliable remotely piloted aircraft and tactical reconnaissance radars, as well as advanced high-resolution surveillance systems.
We recognize and appreciate the value and contributions of individuals with diverse backgrounds and experiences and welcome all qualified individuals to apply.
We currently have an exciting opportunity for a Project Control Analyst to work within our Program Planning & Control group in Poway, Ca. Under general supervision, this position plans, tracks, analyzes, and reports in accordance with procedures for projects of varying contract type, size, and complexity. This position will work within a team environment consisting of program management, technical, production, financial and other supporting staff.
DUTIES & RESPONSIBILITIES:
Plans, tracks, analyzes, and reports schedule and financial status for projects of varying contract type, size, and complexity.
Works in a team environment with technical, financial, and management staff with the objective to track and control contract activity and deliverables.
Interacts with management staff to establish and maintain a cost and schedule baseline, analyze the performance on the contract on a recurring basis, and work with the program staff to generate Estimates At Completion.
May assist in the development of Work Breakdown Structures (WBS) and related dictionaries.
Contributes in the development and implementation of Earned Value or equivalent cost tracking methodologies, performs related variance analysis, and works with program/project managers and technical personnel to ensure uniform application of procedures.
Develops and implements reporting procedures to review project status and valuation of work in progress, as well as tracking procedures for contract deliverables.
May participate in new business proposals as required to develop schedule, manpower, and cost estimates.
Develops and maintains master program schedules for assigned contracts and internal development efforts.
Utilizes the information from Microsoft Project and other sources to generate budgets and track performance against those budgets.
Performs monitoring, analysis and reporting on assigned projects the status of procurement's for the purposes of cost reporting. Interfaces with operating and support groups (Purchasing, Finance, QA) to collect data for preparation of schedules and reports.
Provides task leaders and program managers with clear, timely and accurate information recommendations with which to make decisions.
Performs other duties as assigned or required.
Job Qualifications
Typically requires education and/or training equivalent to the completion of a bachelor's degree in business administration or a related discipline, along with three or more years of related experience. May substitute equivalent experience in lieu of education.
US Citizenship required.
Experience with Microsoft Project, preferably including creating and maintaining resource loaded schedules desired.
Previous scheduling experience helpful.
Excellent analytical skills and ability to multitask are significant advantages in position.
An effective communicator with the ability to write, interpret and explain programmatic issues.
Able to work extended hours and travel as required.
Knowledge of earned value methodologies(EVMS) preferred.
Experience interfacing with MPM is a plus.
Travel Percentage Required 0% - 25%
US Citizenship Required? Yes
Clearance Required? No
Apply Now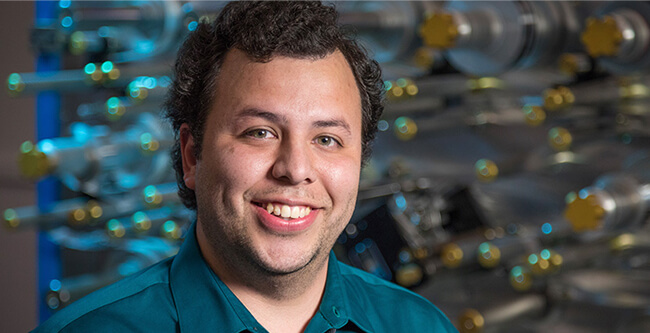 "Working in Research and Development means every day is something new and exciting. It's always a challenge to test new materials to see if they behave as you expect. It's never boring."
– Steven, Research & Development Engineer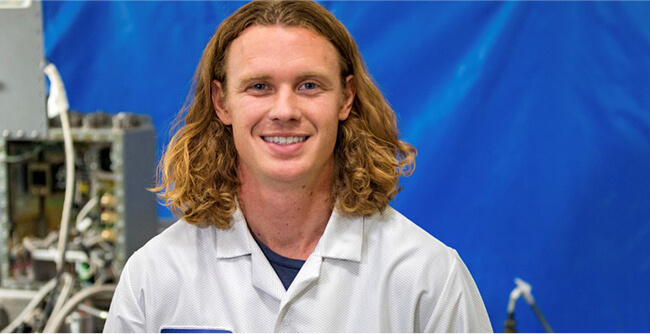 "I like knowing that the projects I work on contribute to the defense of our country."
– Micah, Mechanical Engineer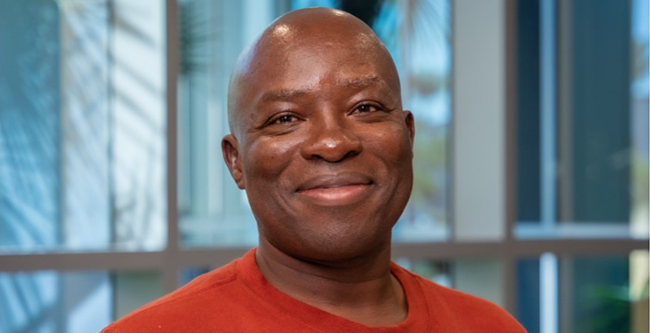 "I work in the Components Engineering and Obsolescence Management Dept. Our efforts are saving General Atomics several millions of dollars by proactively leading and informing the company of all these decisions which significantly impact production, sustainment and new designs."
– John, Staff Engineer
You have not recently viewed any jobs.

You have not recently viewed any jobs.

You have not recently viewed any jobs.
>