Program Control Analyst
San Diego, California
Date posted 05/05/2020
Job ID 28835BR
Company General Atomics
Experience Level Mid-Level (3-7 years)
Job Title Program Control Analyst
City San Diego
State California
Full-Time/Part-Time Full-Time Salary
Job Summary
General Atomics (GA), and its affiliated companies, is one of the world's leading resources for high-technology systems development ranging from the nuclear fuel cycle to remotely piloted aircraft, airborne sensors, and advanced electric, electronic, wireless and laser technologies.
General Atomics Electromagnetic Systems (GA-EMS) designs and manufactures first-of-a-kind electromagnetic and electric power generation systems. GA-EMS' expanding portfolio of specialized products and integrated system solutions support critical fleet, space systems and satellites, missile defense, power and energy, and process and monitoring applications for defense, industrial, and commercial customers worldwide.
We currently have an exciting opportunity for a Program Control Analyst to join our Electromagnetic Systems group located in Rancho Bernardo, CA.
DUTIES AND RESPONSIBILITIES:
Work with Project Managers, Control Account Management team (CAMs) and senior technical personnel to ensure uniform application of Earned Value Management procedures.
Assist management in program setup and control; establish and maintain cost/schedule baseline and enforce strict change control.
Assist in the development of Work Breakdown Structures (WBS) and related dictionaries.
Provide program planning support, including scheduling, budgeting, performance monitoring, variance analysis, status reporting, data validation, and resource planning.
May interface directly with DCMA auditors / standard surveillance.
Maintain Earned Value requirements, including monthly CDRL reporting, Audit preparation and ad-hoc request to support customer requirements.
Assist in preparation of Contract Performance Reports (CPRs) format 1-5 or Integrated Program Management Report (IPMR) format 1-7 Estimates At Completion (EACs), and related variance analysis reports for customers and program management.
Track subcontractor status and material receipts, open commitments, and termination liability.
May assist in development of new business proposals.
Monitor and assure budget availability, proper approval authorization and charge accounts.
Provide task leaders and program managers with clear, timely and accurate information and make recommendations with which to make decisions.
Utilizes knowledge of MS Excel programming.
Conducts SQL/Access queries and codes VBA/HTML.
Assist in the development of Program Control procedures and desktop guides.
Utilizes experience with databases for dashboarding and metrics reporting.
Develop standard and ad hoc reports; identify issues, exceptions, and variances; develop solutions to moderately complex issues; follow GA-EMS processes and procedures to support business and regulatory agency requirements.
Performs other duties as assigned or required.
We recognize and appreciate the value and contributions of individuals with diverse backgrounds and experiences and welcome all qualified individuals to apply.
Job Qualifications
Typically requires education or formal training equivalent to the completion of a bachelor's degree in business administration or a related discipline, along with three or more years of related experience. May substitute equivalent experience in lieu of education.
Ability to obtain and maintain DoD Security Clearance is required.
Must have Earned Value Management (EVM) experience.
Ability to maintain Earned Value requirements, including monthly CDRL reporting, Audit preparation and ad-hoc request to support customer requirements required.
Experience interfacing directly with DCMA auditors / standard surveillance required.
Utilize MS Office Suite and other applications that may include SAP, MPM, winsight, Project Server and SharePoint.
Must be proficient in Excel: V-look ups, Pivot tables, etc.
Prefer strong background in finance or accounting.
Experience with DoD (DCAA/DCMA) compliance helpful.
Must have general knowledge of accounting principles, planning and tracking procedures and manufacturing systems in a research or production environment.
Possess good organizational skills.
An effective communicator with the ability to write, interpret and explain programmatic issues.
Knowledgeable and experienced with the following electronic software: word processing, spreadsheet, e-mail, and project management. Able to work extended hours and travel as may be required.
US Citizenship is required.
Travel Percentage Required 0% - 25%
US Citizenship Required? Yes
Clearance Required? No
Apply Now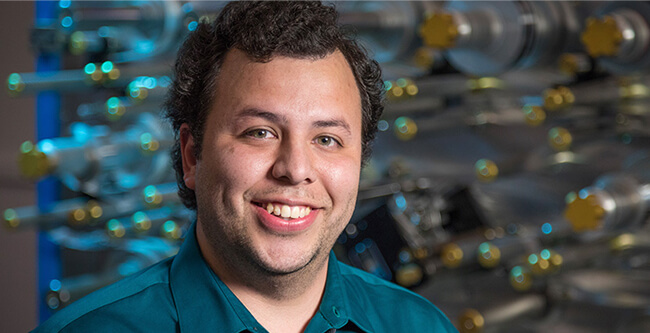 "Working in Research and Development means every day is something new and exciting. It's always a challenge to test new materials to see if they behave as you expect. It's never boring."
– Steven, Research & Development Engineer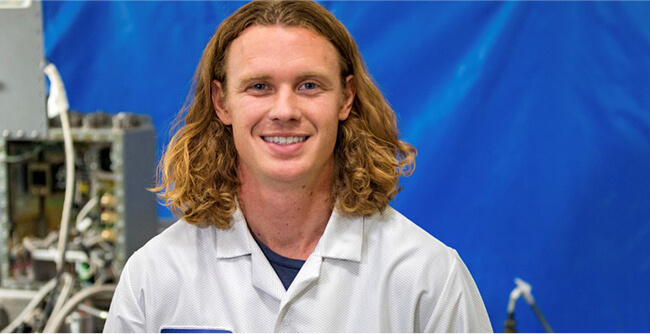 "I like knowing that the projects I work on contribute to the defense of our country."
– Micah, Mechanical Engineer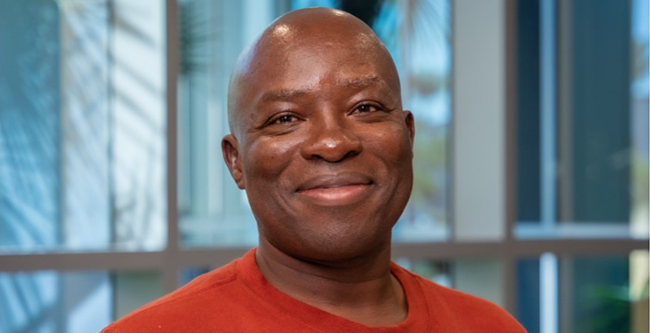 "I work in the Components Engineering and Obsolescence Management Dept. Our efforts are saving General Atomics several millions of dollars by proactively leading and informing the company of all these decisions which significantly impact production, sustainment and new designs."
– John, Staff Engineer
You have not recently viewed any jobs.

You have not recently viewed any jobs.

You have not recently viewed any jobs.
>