NDT Inspector - IR
San Diego, California
Date posted 08/17/2021
Job ID 32998BR
Company General Atomics Aeronautical Systems
Experience Level Senior (8+ years)
Job Title NDT Inspector - IR
City San Diego
State California
Full-Time/Part-Time Full-Time Hourly
Job Summary
General Atomics Aeronautical Systems, Inc. (GA-ASI), an affiliate of General Atomics, is a world leader in proven, reliable remotely piloted aircraft and tactical reconnaissance radars, as well as advanced high-resolution surveillance systems.
We currently have an exciting opportunity for an NDT Inspector to join our Quality Assurance group within the ASI Division. The position is location in Poway, CA.
Under limited supervision, this individual is responsible for inspecting a wide variety of parts, assemblies, tooling fixtures and material to ensure compliance with customer requirements, company specifications and quality requirements. Good judgement is required for evaluation and assessment of test or inspection results to resolve highly complex issues directly related to product conformity, condition, or serviceability.
DUTIES & RESPONSIBILITIES:
Performs Nondestructive testing (NDT) and inspections of various non-metallic (composite) and metallic materials, parts, assemblies, or structures utilizing a variety of NDT instruments, methods and techniques, with Infrared Thermography (IR) of composites being the primary method utilized. Additionally performs inspections using one or more of the following methods of inspection: Ultrasonic Testing (UT), Electromagnetic Testing (ET), Magnetic Testing (MT), Penetrant Testing (PT), Radiographic Testing (RT), and Laser Shearography (ST) as necessary
Sets up and calibrates Nondestructive inspection instruments prior to, during, and at the completion of inspection processes as directed by approved inspection techniques
Performs with a high degree of accuracy and attention to detail, NDT/NDI inspections
Documents inspection results and provides various electronic and hard copy test and inspection reports to appropriate parties, including project engineers for product disposition
May observe third party inspection processes to provide oversight and ensure compliance with requirements
May be required to interact with regulatory agencies and customers, their auditors or inspectors during audit activities and provide responses to their inquiries related to inspection and calibration activities
Schedules and routes instruments and other equipment or tools requiring calibration to calibration laboratory or vendor to ensure proper performance, accuracy, and reliability
May prepare, update, or maintain a calibration database
Monitors and verifies quality by means of statistical process or other control procedures and compiles related quality matrix reports
Coordinates the procurement of equipment, consumable materials, and services as necessary to maintain uninterrupted inspection capabilities
Expected to work in a safe manner according to established operating procedures and practices.
Required to observe all applicable laws, regulations, and other obligations whenever or wherever business is conducted on behalf of the company.
Additional Duties & Responsibilities:
Performs duties with minimal supervision, must maintain excellent attendance, and be willing to work overtime or adjust to shift changes when required to support production requirements
Performs all essential functions for continuous effective and efficient operation of the NDT program
Responsible for maintaining communication with managers, engineers, production control personnel, section supervisors, and NDT group leadership to effectively support production objectives and proactively address concerns or limitations
Inspector works in laboratory and manufacturing environments and adheres to safety practices around elevated heights, high voltage, radiation producing materials, and other hazards

We recognize and appreciate the value and contributions of individuals with diverse backgrounds and experiences and welcome all qualified individuals to apply.
Job Qualifications:
Completed formal NDI training and experience requirements in multiple methods and have documented previous level 2 or 3 certification per Aerospace Industries Association (AIA) AIA-NAS-410 or SNT-TC-1A certification guidelines. This position typically requires an associate's degree, trade school certification, military training, or equivalent qualification training in NDT inspection methods.
Must have the documented prerequisite formal training and experience hours required to qualify for Level 2 NDT certification per American Society For Nondestructive Testing (ASNT) SNT-TC-1A or Aerospace Industries Association (AIA) AIA-NAS-410 certification guidelines
Additional prerequisites for certification in Ultrasonic Testing (UT), Electromagnetic Testing (ET), Magnetic Testing (MT), Penetrant Testing (PT), Radiographic Testing (RT), or Laser Shearography (ST) are desired
Experience with MoviTHERM Infrared Thermography (IR) equipment and software is highly desired
Proof of current or previous certifications in NDT methods with at least three years of on the job experience in the inspection of composite products and assemblies is preferred
Possess a working knowledge of "Wet" layup and "Prepreg" composite materials and fabrication methods
Must be able to read and understand engineering drawings and specifications and perform mathematical computations
Must possess strong computer skills for effective communication and recordkeeping
Must be able to maintain confidentiality and guard sensitive information
#FJ
Travel Percentage Required 0 - 25
Relocation Assistance Provided Provided
US Citizenship Required? Yes
Clearance Required? No
Apply Now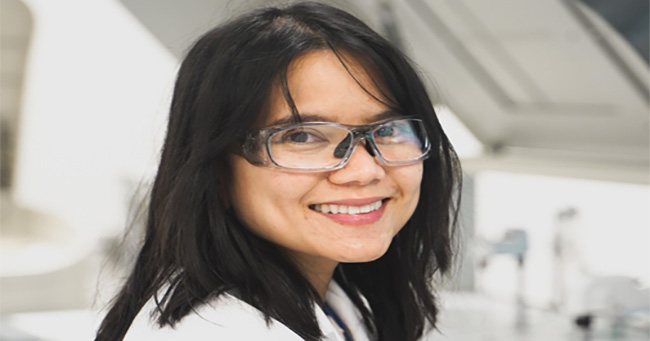 "At Diazyme you get an opportunity to work and collaborate with a team that develops and provides diagnostic products that improve healthcare quality."
– Nancy, Quality Lead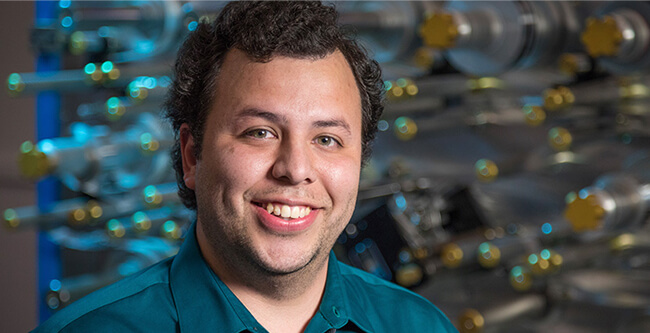 "Working in Research and Development means every day is something new and exciting. It's always a challenge to test new materials to see if they behave as you expect. It's never boring."
– Steven, Research & Development Engineer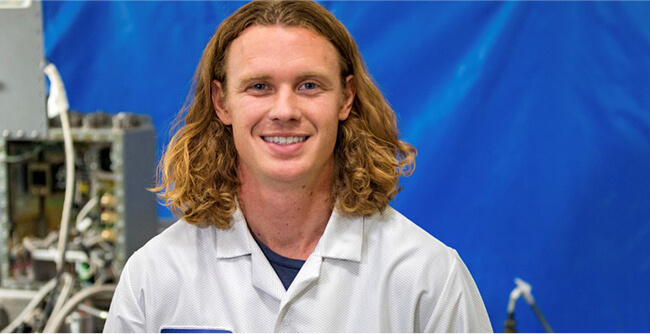 "I like knowing that the projects I work on contribute to the defense of our country."
– Micah, Mechanical Engineer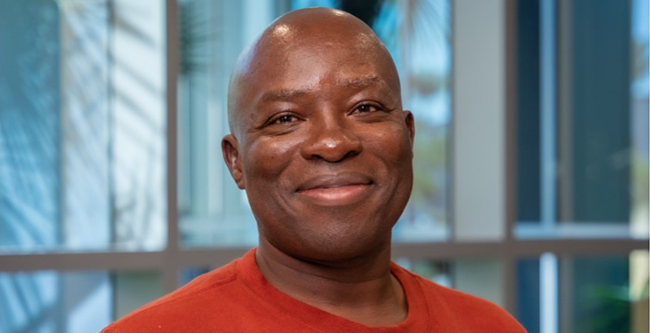 "I work in the Components Engineering and Obsolescence Management Dept. Our efforts are saving General Atomics several millions of dollars by proactively leading and informing the company of all these decisions which significantly impact production, sustainment and new designs."
– John, Staff Engineer
You have not recently viewed any jobs.

You have not recently viewed any jobs.

You have not recently viewed any jobs.
>