UAV Instructor/Operator
Dugway, Utah
Date posted 08/30/2022
Job ID 38344BR
Company General Atomics Systems Integration
Experience Level Mid-Level (3-7 years)
Job Title UAV Instructor/Operator
City Dugway
State Utah
Workstyle Onsite
Full-Time/Part-Time Full-Time Hourly
Salary Range $71,890 - $109,795
Job Summary
General Atomics Systems Integration, LLC (GA-SI), an affiliate of General Atomics, is a provider of military and commercial engineering services. GA-SI is a leading-edge expert in systems integration technologies, reliability improvements, and controls system design.
We currently have an exciting opportunity for a UAV Instructor/Operator Pilot to join our Aero Services division in Dugway, UT.
DUTIES AND RESPONSIBILITIES:
Act as a Instructor Operator for General Atomics PBL US Army field support. Responsible for supporting customer organizational units in aircrew training, evaluations, and sustained flight operations.
Coordinates and actively participates in ground and flight operations efforts including mission planning, execution and briefing, debriefing, aircrew resource management and safety.
May be called upon to remotely pilot vehicles to determine compliance with specification and operational suitability during flight test/demonstration support through specifically prescribed tests and maneuvers.
Ensures compliance with service guidance, company policy and procedures and Federal Aviation Administration (FAA) regulations.
May develop and verify procedures for use with new aircraft features and participates in the development of operational and safety procedures and training syllabus courseware.
Responsible for observing all laws, regulations, and other applicable obligations wherever and whenever business is conducted on behalf of the Company. Expected to work in a safe manner in accordance with established operating procedures and practices.
Performs other duties as assigned or required.
We recognize and appreciate the value and contributions of individuals with diverse backgrounds and experiences and welcome all qualified individuals to apply.
Job Qualifications:
Typically requires educational training equivalent to the completion of a four-year technical degree or trade school equivalency and five or more years' experience in UAV operation or aviation. Equivalent professional or military experience in UAV or aviation may be substituted in lieu of education.
Familiarity with Army forms, records, and publications as well as Contractor Flight and Ground Operations procedures and records (DCMA 8210).
Must demonstrate a detailed understanding of UAV and FAA principles, theories and concepts.
Required attributes:
At least two (200) hundred hours in a UGCS/OSGCS of which fifty (50) hours as Pilot-in-Command (PIC) with UAV instructor or multiple UAV aircraft qualification
Graduate of DA or DES IO Course
Excellent analytical, interpersonal, verbal, and written communication skills to accurately interface with all levels of employees and military and civilian customers, contractors and aircrew
Detailed knowledge of computer operations and applications
Ability to maintain a FAA Class II flight physical.
The ability to work both independently and in a team, environment is essential as is the ability to work extended hours and travel as required.
Salary:
$71,890 - $109,795
Travel Percentage Required 0 - 25
Relocation Assistance Provided Provided
US Citizenship Required? Yes
Clearance Required? Yes
Clearance Level Secret
Apply Now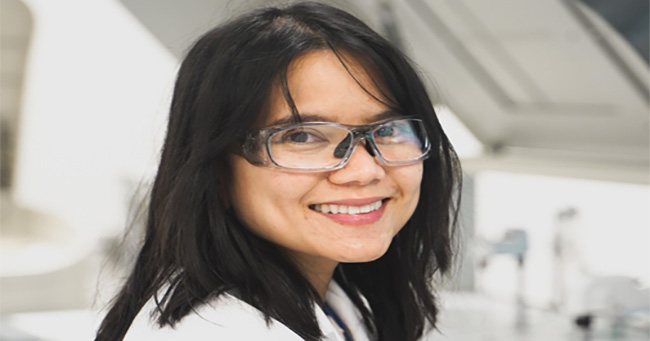 "At Diazyme you get an opportunity to work and collaborate with a team that develops and provides diagnostic products that improve healthcare quality."
– Nancy, Quality Lead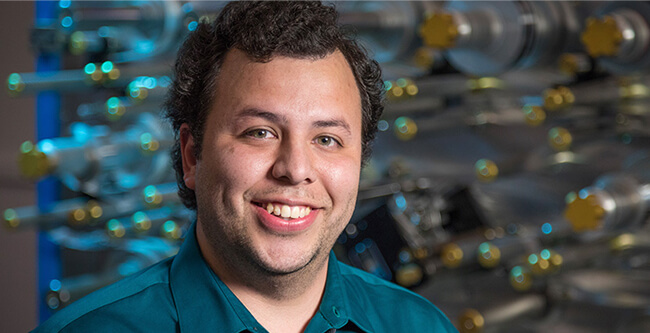 "Working in Research and Development means every day is something new and exciting. It's always a challenge to test new materials to see if they behave as you expect. It's never boring."
– Steven, Research & Development Engineer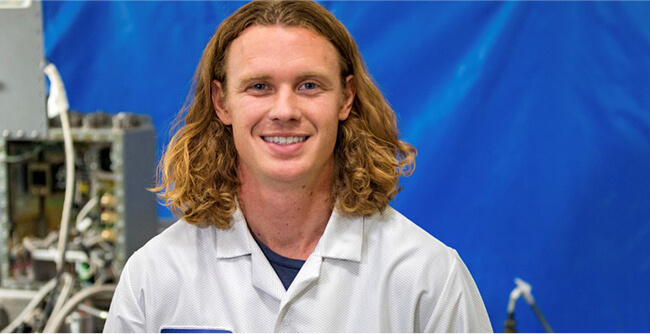 "I like knowing that the projects I work on contribute to the defense of our country."
– Micah, Mechanical Engineer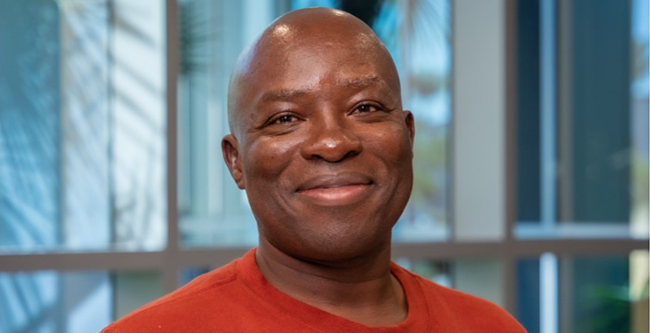 "I work in the Components Engineering and Obsolescence Management Dept. Our efforts are saving General Atomics several millions of dollars by proactively leading and informing the company of all these decisions which significantly impact production, sustainment and new designs."
– John, Staff Engineer
You have not recently viewed any jobs.

You have not recently viewed any jobs.

You have not recently viewed any jobs.
>