Supply Service Rep FLEX
Albuquerque, New Mexico
Date posted 09/15/2022
Job ID 38693BR
Company General Atomics Systems Integration
Experience Level Entry-Level (0-2 years)
Job Title Supply Service Rep FLEX
City Albuquerque
State New Mexico
Workstyle Onsite
Full-Time/Part-Time Full-Time Hourly
Salary Range $34,720 - $51,625
Job Summary
General Atomics Systems Integration, LLC (GA-SI), an affiliate of General Atomics, is a provider of military and commercial engineering services. GA-SI is a leading-edge expert in systems integration technologies, reliability improvements, and controls system design.
We currently have an exciting opportunity for a Supply Service Rep to join our Logistics team as a deployable Flex role employee. Employee's in this role must be able to deploy both CONUS and OCONUS in support of Company projects. Employee's in this role enjoy a Flex deployment rotation schedule of roughly 12-16 weeks working and 12 weeks off while maintaining full benefits. Flex employee's work only while deployed or in a training status, receive deployment compensation, and live in any state.
Under general supervision, this position performs a combination of manual and clerical duties involved in receiving, storing, and issuing equipment, materials, and supplies in one or more warehouse(s). The position is responsible for tracking, logging, verifying, and compiling various reports using appropriate computer system(s) or hard copy documents. Examines stock to verify conformance to specifications and invoices. Stores articles according to identifying factors while filling orders or issuing supplies from stock. Requisitions stock to fill incoming orders, and prepares stock use reports. Places materials in assigned locations using the proper material handling equipment.
DUTIES & RESPONSIBILTIES
Receives purchased and completed manufactured items, verifies identification codes and quantities.
Records incoming and outgoing inventory and/or material in the appropriate computer system(s) or hard copy record(s).
Prepares and attaches a variety of property identification markers.
Fulfills standard and immediate inventory requests and may complete kit requests. Restocks inventory to assure it is at the appropriate level. Documents and restocks returned inventory.
Packages, labels, and documents items for shipping.
Maintains daily, periodic, and ongoing records and prepares routine as well as ad hoc requested electronic and hard copy reports.
May identify, report, and investigate inventory shortages, overages, or discrepancies.
Responds to routine verbal and written requests for information from internal sources and may respond to verbal and written requests for information from authorized external parties and/or agencies.
Expected to work in a safe manner in accordance with established operating procedures and practices
Other duties as assigned or required.
We recognize and appreciate the value and contributions of individuals with diverse backgrounds and experiences and welcome all qualified individuals to apply.
Job Qualifications:
Typically requires high school diploma or equivalent.
Must be adaptable to travel and work in remote, austere locations.
Must be familiar with using office and specialized inventory/stock control software to track and record inventory levels and prepare requested reports and information, and must be able to work extended hours as required.
Must have experience with material handling equipment.
The ability to work both independently and in a team environment is essential as is the ability to work extended hours as required
Salary:
$34,720 - $51,625
Travel Percentage Required 50 - 75
Relocation Assistance Provided Not Provided
US Citizenship Required? Yes
Clearance Required? Yes
Clearance Level Secret
Apply Now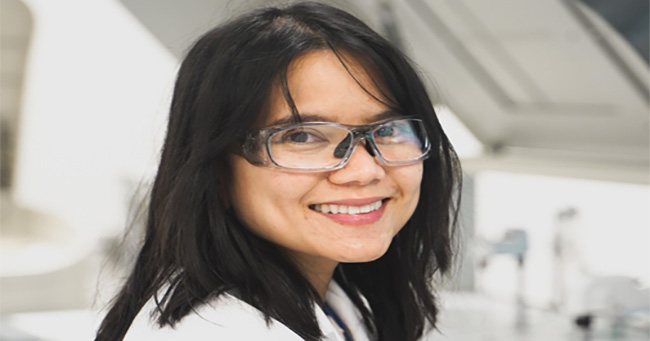 "At Diazyme you get an opportunity to work and collaborate with a team that develops and provides diagnostic products that improve healthcare quality."
– Nancy, Quality Lead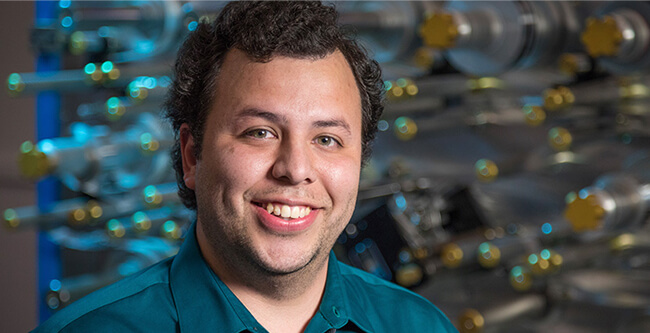 "Working in Research and Development means every day is something new and exciting. It's always a challenge to test new materials to see if they behave as you expect. It's never boring."
– Steven, Research & Development Engineer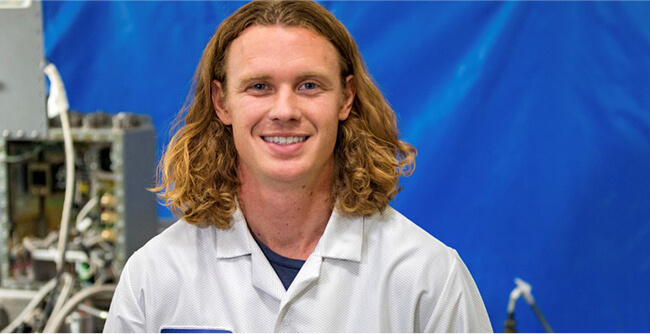 "I like knowing that the projects I work on contribute to the defense of our country."
– Micah, Mechanical Engineer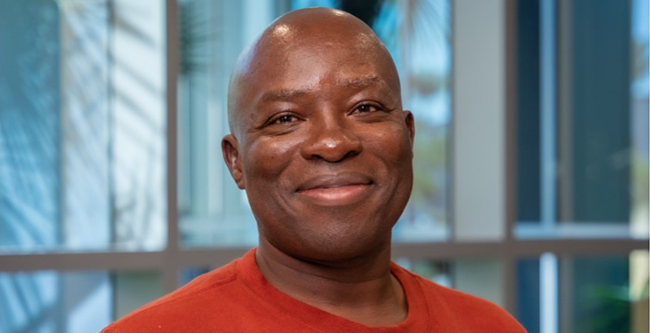 "I work in the Components Engineering and Obsolescence Management Dept. Our efforts are saving General Atomics several millions of dollars by proactively leading and informing the company of all these decisions which significantly impact production, sustainment and new designs."
– John, Staff Engineer
You have not recently viewed any jobs.

You have not recently viewed any jobs.

You have not recently viewed any jobs.
>